Australian National University Visits and Signs MoU with ATU
16/09/2017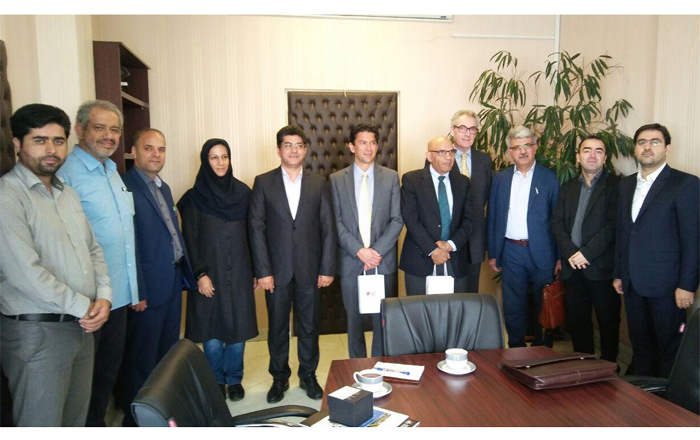 Australian National University Visits and Signs MoU with ATU
Directorate of International Academic Cooperation -
A Delegation of top officials from Australian National University (ANU) had a visit to ATU Vice-President for Research's Office and discussed with a number of ATU teachers.
Professor Michael Wesley, Faculty Member at the ANU International Relations Department; Professor Tom Harley, ANU Academic Member and Executive Manager of Dragoman, a specialised company in the field of counselling; and Professor Amin Saikal, Director of the Centre for Arab and Islamic Studies and professor of political science ANU were visited ATU Vice-Presidency for Research on 12 September 2017. At the outset of the session, Dr Habib Honari, ATU Vice-President for Research, introduced ATU and its research and international achievements. The Australian delegation then introduced ANU briefly and acknowledged that ANU is outstanding in the fields of political science, public policy, international relations, and legislation, and suggested that ANU teachers and students hold and teach in short-term 2-3 week courses organised in ATU.
At the end of this session, the participants exchanged gifts and signed memorandums of understanding on international academic cooperation. It is worth adding that ANU is the 21th best university in the world and holds the first rank in Australia and seventh rank in the world in regard to internationalisation if higher education. ANU was the only university established by the Australian Parliament and is active in the country's important policies.
Your comments and questions about our news are highly welcome at
ennews@atu.ac.ir
. Your emails will be answered as soon as possible.
Close
Search in ATU news archive
MORE NEWS
Mar. 11, 2019
Nov. 19, 2018
Nov. 19, 2018
Nov. 19, 2018
Nov. 14, 2018
News Archive